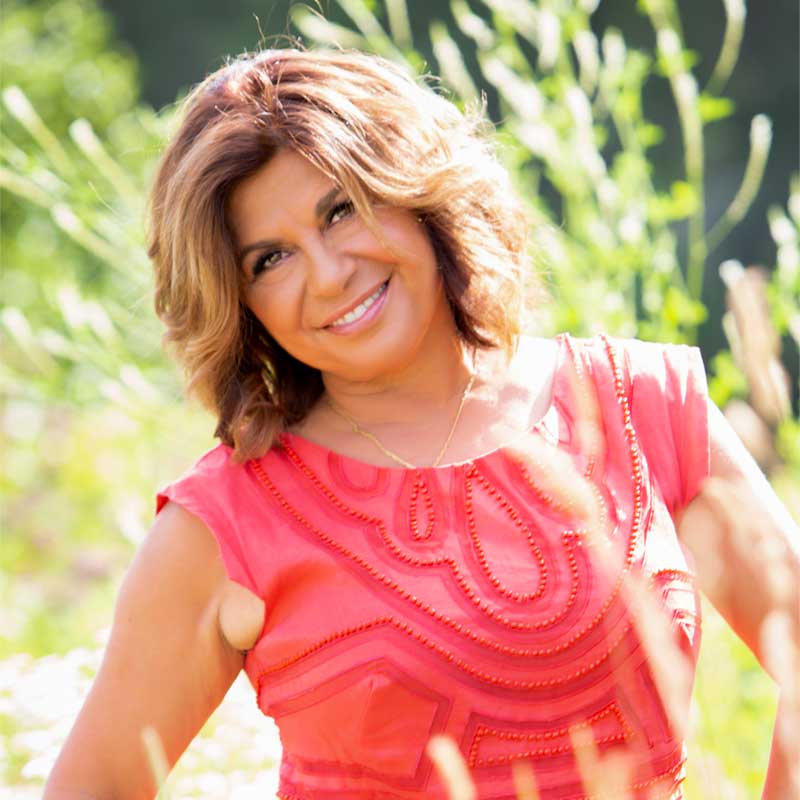 Here are some testimonies from my precious customers, who choose to be accompanied by me through the years.
Thank you for your trust and to accept to shine your light in this world.
Together with God, we are Uni-Verse-of-Miracles.

I have known Bernadette for several years and she is a ray of sunshine️ that we should have nearby us every day.
All the good she can do for us to discover ourselves and love ourselves more and more for the best of ourselves. My life has changed for the better since I got to know this wonderful woman, whether in care, in the classes of Baladi, in the retreats, we always come out victorious and happy.
Her love of teaching us that the divine is within us is the greatest gift we can receive. She is an exceptional woman, generous, patient, without any judgment. And I wish that every human being should have the chance to know her.I have a lot of gratitude and appreciations for this wonderful and a great woman. Thank you for being for showing me the way because my life would be different without you.
Thank you for existing charming Bernadette you are a wonderful gift of life and may God envelop you in his love
I love you and thank you for loving me as I am xxx
Bernadette is one of the most beautiful graces that life has given me.
She taught me that life is perfect in its imperfection. That nothing needs to be different except the way we deal with situations. That by being plugged into our inner light and the one around us rather than to the elements that sprinkle our existence.
Life is sweeter with her by my side ... It is not always easy to apply, but thanks to her hard work and her great generosity which she shows in her sharing, Bernadette accompanies us tirelessly for our better being, the life of our loved ones and so many others. Thank you for being this precious light in our lives.
I love you and thank you for loving me.
An angel by my side!
So much growth, thanks to you! I can't even imagine how my life would have been without your presence. It's been 20 years that you have been accompanying me!
Dear unique and divine Bernadette !!
Thank you for being in our life and in the life of everybody you cross path with. You are a true blessing for all of us and for humanity. No word is powerful enough to summarize all that you bring to our lives. It's like trying to define love! THANK YOU! Specifically for this love, for the teachings and this energy you bring to us. You succeed in releasing the best of us, you help us spread our wings… We wouldn't be where we are today without you! Thank you with all of my heart! We love you and thank you for loving us !!
Dear Bernadette,
Thank you for being in my life, thank you for everything you do for me and humanity.
Thank you for coming to my rescue when I'm lost, for giving tools to grow and for helping me to evolve. Thank you for enlightening my life and the life of others. You are an exceptional woman, I am infinitely grateful, full of love and gratitude for you. I love you!
For you, my wonderful Bernadette,
I simply write these lines to you to thank you for being the magnificent and generous great woman you are. Thank you for being in my life! My life has completely changed since I got to know you in the retreats, classes and energetic healing sessions. Your embodiment of the Divine reflects on all of us. I thank God for having put you on my path. All the love and peace you teach us are a real treat of life.
May God surround you of all His Love and His Peace. Be blessed my wonderful Bernadette.
With all of my love,
Thank you, my beautiful and wonderful Bernadette to be a part of my life, to bring more and more light in every part of my life, of my body, of my soul.
You are a role model of Light, a God sent gift, irreplaceable and unique angel, my angel on Earth. Thank you so much for giving me love, your love and most of all, God's Love. May God bless you and cover you with His Miracles and everything you desire. Thank you for spreading peace on earth and in human's hearts.
I love you and thank you for loving me.
I had the opportunity to meet Bernadette almost 20 years ago and I have to say that my life as well as the life of my family have gained so much from knowing her.
Through many life events Bernadette has allowed us to grow and try to always search, in our "spiritual side", all the energy and the strength we needed to continue letting our light shine as brightly as possible.
Bernadette is a beacon, her light guides us and helps us to always look for ways to improve ourselves.
We certainly cherish her presence in our life and feel extremely lucky to be able to feel all the love that she has for all of us.
The work I am doing with Bernadette has been the most life-changing work of my life.
To give you an idea, I started seeing her when I was 7 years old and I am now 24. The years of energy work has allowed me to go through tremendous life events more prepared and more equipped to deal with the emotions. Bernadette has time and time again proven that the energy work we do, is the best way to work on yourself. I would not be the woman I am today without the years of work with Bernadette.
Beautiful beloved Bernadette,
NO WORD can describe your impact in my life. And for that, I am eternally grateful.
But I love you for way more than that. To me, you are the embodiment of love, peace, joy and freedom. Your unlimited faith, your amazing ability to listen and your loving presence makes you an exceptional person.
May God pours on you all of His Love, all of His Blessings and all of His Graces. From the bottom of my heart, thank you to show me the way, through simplicity and delight.
I love you infinitely and thank you so much for loving me back. xxx
Dearly beloved Bernadette,
You are a true blessing in my life and in the life of everybody that meets you. Thank you for your presence, your listening, your help, your kindness, your humility, your patience and so much more. You always show me how to grow in my light a little bit more and a little bit better. Thank you so much! It's a great privilege to know you.
Thank you, thank you, thank you! Without you, my life would really not be the same! Thank you for everything you are and everything you allow me to be.
Wow! Thank you God! May God pour rivers of infinite miracles on you, your loved ones and your beautiful native country.
I love you and thank you for loving me.
The individual meetings with Bernadette allowed me to discover a new myself.
I come out of each meeting calm, light and peaceful. Meeting Bernadette and walking next to her is the greatest gift that life gaves to me. She shows me the way to the best of myself and I will be eternally grateful to her for all that.
Thank you for your availability, your big heart and your concern.
May miracles multiply!
Hob Salam Saada Hourya!
Bernadette Khalil, God's Wonder and Blessing on Earth.
This message is to honor you and to pay tribute to you. To thank you for helping us to spread our gifts. I am blessed to know you and I thank God every day that you exist and that you accompany us. You changed my life.
Through every retreat, meditation, energetic healing session and praying, you helped me to develop the healing gift I have inside myself. Your love and your faith in God shows in every one of your actions.
I pray to God that you are flooded with His Light and His Grace. That all of your prayers are answered.
May everyone that reads this message receives God's Peace and feels grateful for you.
Bernadette Khalil, be forever blessed. xxx
A TRIBUTE to a GREAT WOMAN from Eternal Light.
You are my lighthouse, my guide, my good goddess and my good fairy that allows me to grow in God's blessed Light.
You allow me to live in Heaven on Earth and May God keep you here on Earth for a long long time, so that you continue your Lightwork that brings so much to human beings and unlimited possibilities to experiment our Divine-Human nature.
You are in my daily prayers and May God flood you with his Eternal Blessings.
I love you infinitely and thank you for loving me. Xxxx
I know Bernadette since more than 20 years…
I can tell you that she brings so much to me, she gives me tools, so that my life is better and better!
I regularly go to consultations with her, I participate to all her spiritual retreats, I learned Bekaa.. I can tell you that she helped me a lot since all those years. Of course, it's our choice to go on… with all that she gives us! I also discovered a big great spiritual family.
Having Bernadette in my life is an extraordinary gift!
Thank you my beautiful angel
Bernadette is a woman made of gold.
I had the blessing that our paths crossed and since then, my life only gets better! Her teachings and her work create miracles in my life and in the life of many others. Bernadette is an angel on Earth that brings love, peace, joy and freedom in the life of the people she meet. I can only express my gratitude that our paths crossed and that we have the blessing that this wonderful soul exists on Earth. Thank you Bernadette for being in my life. I love you and thank you for loving me.
To receive Bernadette's services,
to participate to her trainings and to her spiritual retreats is an invitation to do a major cleanup and let the most beautiful, the most amazing of ourselves, emerge to create miracles in our lives and in the lives of the people that surrounds us. Thank you Bernadette for everything you have to offer and to share your talent with such generosity and love. It's pure happiness to know you!!
Infinite and eternal thank you to my dear,
wonderful and divine Bernadette, that helps me shine the light that lives inside of me more and more everyday, for the greater good of everybody on Earth. May God and His Angels be always by your side. Amen.
If you want to, Bernadette will guide you in a wonderful adventure to become the best version of yourself.
A gift offered with peace, joy and freedom.
Omg what a powerhouse of a session I just had with Bernadette !!!
You are 100% divinely called to do this work! Thank you so much for the amazing, healing space you gave me and sharing your intuition with me. Thank you sooooooo much for my session!
Lovely Bernadette, I adored your heart & soul
disposition to connect with my soul to deeply clear the childhood programs. You were super precise in identifying them and did it in a very divinely loving and wise way.
Bernadette was an excellent facilitator in our session.
She explained everything in great detail and walked me through the clearings where I could instantly feel my energy shift! Thank you so much!
Hi Bernadette! That was wonderful!
Bernadette has such a warmth about her. I felt at ease right away and we never met in person. Her treatment left me feeling open and spacious all throughout my being. I feel like I can move forward through my day with a new approach, and attitude. Thank you Bernadette!!
My session with Bernadette was very heartfelt
I felt like she connected with me and was able to address my blockages clearly and breathe through them. I left the session feeling lighter and brighter
I want to write what an amazing session I had today with Bernadette.
Her energy is amazing, I felt her amazing clearings in every cell of my body, I love how she rooted with me and celebrated with me all the amazing things she helped me clear, I love how she was 100% with me, I felt her hugging me and helping me become all my wishes. It was amazing and any person to receive her clearings is a very lucky person.
Thank you beautiful Bernadette 🙏😘
I'm feeling so energised and positive after the session with you as well as supported and full but free too. The fullness feels deeply connected and loving 🌈💜
Wonderful to see your bright, smiling face and connect with you.Thank you sweetheart and many blessings to you.
I feel complete bacause of you
Bernadetta !
Thank you for all you healed with me. I appreciate all your precious time. I feel complete !!!
A million blessings you gifted to me 😇 Forever grateful. Thank you !!! You are the Best 💫. Srt is what it is because of you 😘.
God blessed you and your family